About the Firm
Nobody plans on being the subject of a criminal investigation or the defendant in a criminal case. I know that going through the criminal justice system can be a frightening and confusing ordeal.
In the face of aggressive investigators and prosecutors, my top priority at the Law Offices of Robert M. Helfend, is preserving your Constitutionally guaranteed rights in the courtroom. I am aggressive and tireless in fighting for your freedom. I work methodically and diligently to assess the facts of your case and build the most comprehensive defense possible.
Throughout the process, I keep an open and honest line of communication with you. This can be an anxious time — but I have your back.
I have a criminal defense law firm, serving clients charged with state and federal crimes. We are conveniently located in downtown Ventura. You can find our contact information here.
About Robert M. Helfend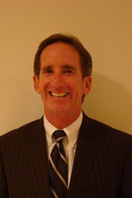 Robert M. Helfend has practiced Criminal Defense Law in the Los Angeles area since 1984. He has successfully defended more than 4,000 cases.
Mr. Helfend has been recognized as a Top 100 trial lawyer by the National Trial Lawyers Association, and he has earned honors as a Lead Counsel Rated Attorney. In 2018, Mr. Helfend was recognized by Noticed's Expert Network as a distinguished attorney, based on peer reviews and accolades received over his career.
He completed his undergraduate work at the University of California-Berkeley and received his Juris Doctorate from Pepperdine University in 1983. He has practiced exclusively in criminal law since then, developing expertise in a range of areas: from white collar crimes to homicide to drug and sex crimes.
He is rated as a five-star attorney on Yelp, a "top defense attorney" and five star attorney on Google and a "very good" attorney on Avvo.
He is a member of the National Police Accountability Project, Norml Legal Committee and California DUI Lawyers Association.  He has been licensed by the State Bar of California since 1984.
About the Website
We maintain this website for informational and marketing purposes. All information contained within is not to be construed as legal advice, nor the establishment of an attorney-client relationship.
You may contact the webmaster at admin@criminaldefenselawventura.com.